For us, every day is #WorldFoodDay
Today – October 16 – marks the 75th anniversary of the FAO, the food and agriculture agency of the United Nations, which takes the lead in international efforts to defeat hunger worldwide. These efforts are – unfortunately – as necessary today as they were 75 years ago. Access to safe, affordable, and healthy food is a daily struggle for people in large parts of the world. In 2017 more than 800 million people where still undernourished. This year the Covid-19 pandemic placed extra stress on food supply chains all around the globe.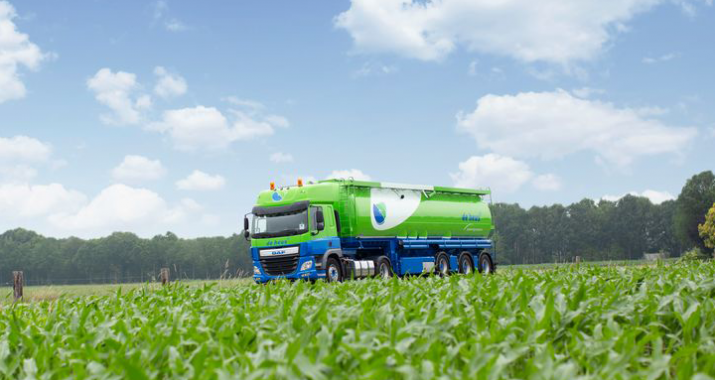 At De Heus Animal Nutrition we want to contribute towards the sustainable availability and accessibility of safe and healthy food worldwide. We produce compound feed, premixes, and feed specialties for small and large farmers, integrations, and other feed producers in more than 75 countries in Europe, South America, the Middle East, Africa, and Asia. Every day we do our best to increase access to safe and healthy food for a growing world population by providing our customers – the producers of meat, fish, milk and eggs – with the products and services they need to take care of their animals and the sustainable development of their businesses.
9.8 billion people in 2050
We do this knowing that the global population will grow to an estimated 9.8 billion people in 2050, which will lead to an increase of 56 percent in the global demand for food and an increase of 70 percent in the global demand for animal based foods compared with global food production in 2010.
There are huge gaps to bridge to produce enough safe and healthy food by 2050. Agriculture uses already half of the worlds vegetated land and generates one quarter of annual greenhouse gas emissions. Meaning that we must increase our worldwide food production while at the same time reducing land use change and the emission of greenhouse gasses.
Increasing access to safe and healthy food
To preserve as much of the natural environment as possible we need to intensify farming practices in countries where the agricultural sector is less developed. Simultaneously we need to look for opportunities to make our food production chains more sustainable in countries where the agricultural sector is already more intensified, to safeguard our licenses to produce and reduce negative effects on the climate and our natural environment.
At De Heus we do both. For example, we are about to start production in our new factory in Ghana, where our activities will enable local suppliers and livestock farmers to grow their business, benefiting the local economy as well as increasing access to safe and healthy food for the local community. At the same time, we are researching improvements of our aqua feeds in our research facility next to the Mekong river, to improve digestion and reduce water pollution on aqua farms.
Sustainable food future
Everyday our experienced team of more than 8000 professionals works together with farmers all over the world towards a more sustainable food future. This year we will produce roughly 9 million tons of feed products on 82 production sites, we have also opened the first modern slaughterhouse in Myanmar, worked on the reduction of single use plastics in Uganda, and announced the usage of responsibly grown soy for our factories located in Poland, Spain, Portugal Czech Republic and Slovakia by 2025.
Poultry Vietnam
Follow us on our global and local social media channels if you want to know more about our contribution to the world's food supply chains. #PoweringProgress #ResponsibleFeeding
News about De Heus Animal Nutrition