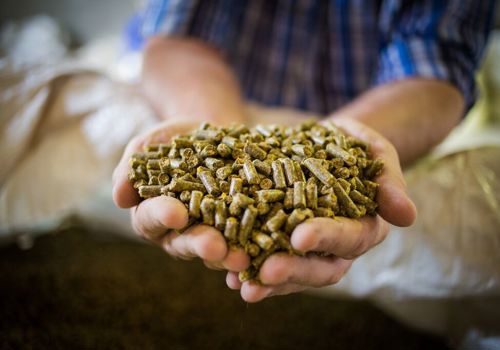 Layer feed
Consistent feed with high quality ingredients
Layers
As a modern layer producer, you aim at high quality eggs that your customers prefer. Under optimal conditions, modern layer breeds produce more than 95% during peak production. This means more than 310 eggs per hen housed in a 76 week period.
You are focused on achieving the highest technical results at the lowest possible production costs. This requires high quality nutritional products that fit your layers' needs perfectly. Therefore we developed highly specialised tailored feeds for layers. In addition we developed specific rearing feed of rearing hens to optimise the performance and persistency of layers with high peak-production.
---
Our layer feeds
For your layer chickens, the following feeds are available:
Chicken starter crumble
Unique crumble feed gives a powerful start of the layer.
Rearing feed
Rearing feed for a perfect body and organ development.
Pullet developer feed
To prepare the chicken to become a great egg laying chicken
Layer phase 1
To achieve a high peak production and persistent high production.
Layer phase 2


Download our layer feed brochure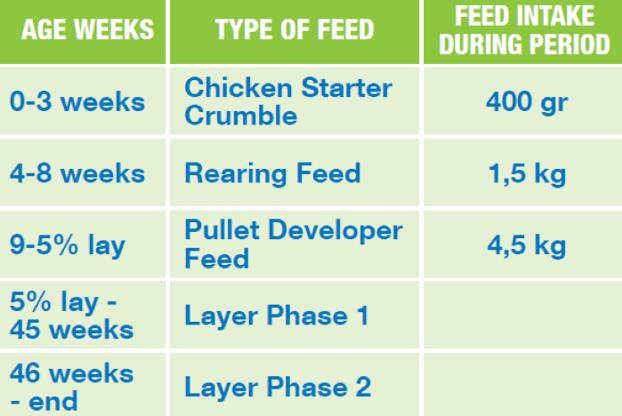 ---
Get in touch
Do you want to know more about our products, get information on layer farm management or facing challenges in egg production? Our sales and farm advisors are happy to help!