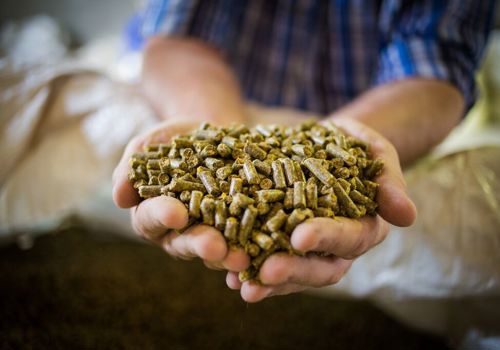 Dairy feed
Consistent feed with high quality ingredients
Dairy cows
As a dairy farmer you want the best results, the highest quality and improved performance. Koudijs has the knowledge and the feed solutions available to help you reach those goals. We provide tailored feed solutions for all types of farms. If you are looking for increased milk production, improved health, better fertility and all in all better profit; Get in contact with us! Different farmers have different goals. Therefore we have different types of feed for you, to meet your specific goal.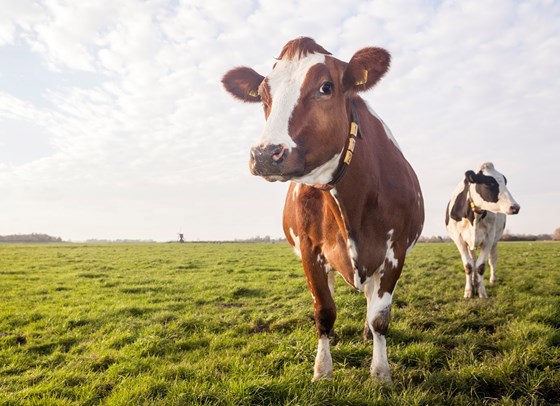 ---
Our dairy feeds
Calf pellet
Your calf is your baby, it deserves the very best. To make your calf a highly productive cow, you need to provide it with the best possible nutrition. Koudijs AKF has a unique product; a pelletized feed. This calf pellet contains high levels of energy, protein, vitamins and minerals for the best growth of your calf.
Heifer feed
After using Calf Pellet, you change to Heifer Feed. Your heifers are still in their youth growth, and need feed to supplement the roughage. Heifer Feed ensures a good growth from calf to lactating cow.
Dairy basic feed
As the names states; a basic feed. Very suitable for local and cross breeds with low exotic blood level. If you are aiming for only economical production this feed is suitable for you.
Dairy excellent feed
You are a commercial farmer with crossbreed cows with a high blood level, focusing on a high production and profit on your farm. Then Dairy Excellent feed is the right feed for you. It has higher levels of protein, energy, vitamins and minerals to balance with the roughage available on your farm.
Dairy super feed
Dairy Super is the best of the best. If you are a commercial farmer focusing on the highest production, health and profit; Dairy Super is the best choice for you. This feed contains the highest level of nutrients, ensuring a high level of milk production, fertility and health.
Download our dairy feed brochure
---
Get in touch
Do you want to know more about our products, get information on dairy farm management or discuss challenges you are facing? Our sales and farm advisors are happy to help!