Dual breeds
Traditional poultry, often referred to as indigenous poultry are chicken that are healthy, easy to raise, and bred to thrive in the African climate. Dual purpose chicken can be raised for both egg production and for meat. Consumers like and value the unique color, taste and size of these traditional breeds.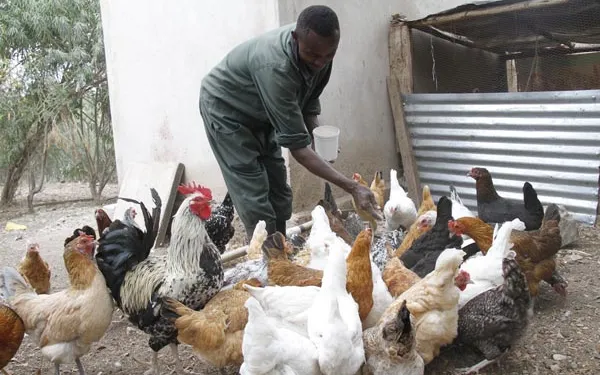 Do you have any questions?
Contact your farm advisor
---
Tasty meat and many eggs for sasso poultry
We at Alema Koudijs know that efficiency of the sasso poultry is different from a layer or broiler chicken and which nutrition and circumstances are nessecary for optimal and efficient production. Therefore you obtain a fully optimized, custom mixing based on the available raw materials for your sasso chicken. With these you benefit from the increased efficiency of better nutrition as well as the advantages of using the sasso breed.
Better growth
Tastier meat
More eggs per bird
Better vitality and lower mortality
Less feed per finished bird
Less feed and better taste result in better revenues per bird
---
FREQUENTLY ASKED QUESTIONS
We have the answers to your question
Yes you can. Follow the mixing instructions according to age. Start to use the grower feed for all your chicks. As soon as the males are selected out, continue with layer feed for the hens.
Yes, you want to have to ensure your layers receive optimal nutrition for tasty eggs. Don't miss out on production/ Always ensure enough feed is available in the feeder.
Related articles for poultry